Truck Wreckers Auckland
Do you need to get rid of an old or damaged truck? At Bamian Auto Parts we offer truck removal, truck dismantling, and truck scrapping services.
We have all the equipment to remove and wreck trucks in Auckland.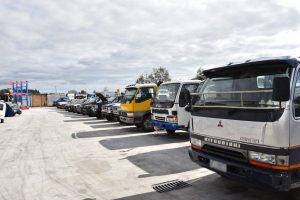 Auckland Truck Wreckers And Truck Parts, NZ
It might seem intimidating, especially when you never had a thought of getting rid of an unwanted truck before. It may sometimes be challenging to find the best truck wreckers in Auckland but only with a lack of knowledge. If you have the appropriate information, you can always make sure you find the best Auckland truck wreckers in your city.
Auckland Truck Wreckers Bamian Auto parts
Do you want to get rid of a damaged or old truck? We offer truck removal, truck removal, and truck removal services at Bamian Auto Parts. In Auckland, we have all the facilities for removing and wrecking trucks. Our services are enriched with various service types like truck wrecking, wrecking 4*4, cash for cars, car parts, and more.
We focus on dismantling, decommissioning, and 4*4 decommissioning in Auckland. Based in Auckland, we focus on car deconstruction. At our wreckage site in Auckland, we have a huge selection of high-quality car parts.
Did your truck suffer the damage which will permanently put an end to its career? You are now assigned to the task of getting rid of it. You may plan to have it in a junkyard. And if you live in Northern Island, NZ, we're at Bamian Auto Parts to sell it for you. Our Auckland Truck Wreckers will welcome your truck regardless of its size or condition.
All you have to do is tell us is make and model your truck. Its age and condition are not mentioned. With a price quote, we will contact you back.
 Cash for trucks up to $15,000
We also have the best and most qualified truck assessment specialists. They are experienced over many years, and this helps them calculate the value of any truck at an extraordinary level of precision. You know that if you sell it to us, you'll not get less than it's worth. Indeed, we pay up to $15,000 for trucks immediately!
Auckland truck removals
We know it's a fight to find a way to transport your truck when your truck is out of order. That's why we're not just going to purchase it. We will also take it away from your premises and our rescue yard. With no hidden cost for this service, we hope you get as much money as possible
Sell your Quick Cash Wrecked Truck
We are committed to providing our services to a wide variety of people. We also sell used parts because of this, and we want a large inventory to enable people to readily find the part they need. So we purchase all truck manufacturers and models.
Used truck buyer – in any conditions, we buy your truck.
Here, our truck purchasers at Bamian Autoparts don't know what your truck's condition needs to be. If burned in a fire, we will buy your truck. If it was mangled during a crash, our crew would buy it. We will purchase it if it never drives because of extreme damage. Don't be afraid that we will refuse your truck. We buy scrap, junk, broken total, unwanted, and cash accidental.
Top cash for unwanted trucks running and not running :
• Everything washed, broken, scraped, junk & old trucks.
• Private or commercial trucks registered, not registered.
• Automobile write-offs are dead or reparable.
• The wrecked trucks were totally abandoned.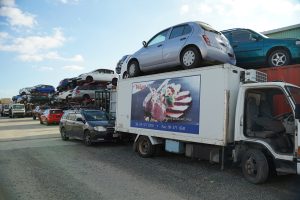 Destruction & removal of all trucks
All kinds of cars, regardless of the fabric or model, are bought by our wreckers. From the following list of manufacturers, we often purchase trucks. Auckland's wreckers will still buy it if you want to sell a car or any commercial vehicles that are not on the list.
o Hino
o Volvo
o Fuso
o Mack
o Nissan Diesel UD
o Tata
o Isuzu
o Freightliner
o Ford
All the quotes are going to beat.
You can get a better, guaranteed quote than other companies in the NZ truck wreckers team. We have been the best company in New Zealand to remove scrap vehicles, so we want to ensure that we keep it by offering the best rates of cash for trucks and are known as Auckland's best wreckers.
Truck Parts
We also specialize in providing parts for a truck, genuine truck and low-cost trailer components, major truck part brands, and quick delivery times to keep you on track. We offer a selection of excellent authentic and aftermarket parts for truck manufacturers, from gearboxes, drive trains, and hydraulics to brakes and truck seats.
We have the appropriate truck components and the right group of specialists to support you when you need to get back on the road quickly. We can deliver the parts to you or else you can also pick it up from our store, you could have one of our representatives come to you. In Auckland, we focus on removing cars, removing trucks, and removing 4*4 from Auckland. We work in Auckland with the industry. For you, we have a wide range of high-quality car parts at our wrecking facility in Auckland that will never let you get deprived of your needs.
Get your FREE cash quote!