Car Parts in Auckland
Auckland Auto Parts
Are you looking for high-quality and reliable auto parts to repair your car? Does your list of requirements include only those parts that can serve you for a long time? Then Bamian Auto Parts would be perfect for you in Auckland. As one of Auckland's most successful car parts dealers, we can help you meet your end-to-end demands with our top-class car parts services. We stock a broad range of car parts from all models and ages, so you can't escape from your needs.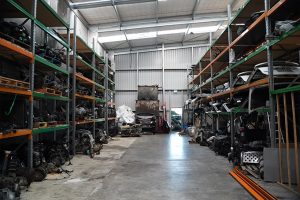 The most important thing is we don't think about hiding the real state of car parts with polishing and temporary repairs. We serve the only automotive parts that have no temporary aspect and those that work for years. Even for us, the short-serving car section is just a waste and we do not create any room to show it to our esteemed clients.
Car Parts
We are specialized in used car parts at Bamian Auto Parts. At our car removal location in Auckland, we have a wide range of car parts. We send car parts to our customers once we have finished dismantling the car. These include car parts, truck parts, 4 life 4 parts, Ute parts, Nissans parts, Toyota parts, Honda parts, Hyundai parts, Ford parts, Audi parts, and other parts. We provide a reasonable amount of money for car parts and are the finest in their field.
The inexpensive cost of used car components is one of the most significant advantages. Every dollar saved is critical when gas costs are increasing and the economy is hurting. Why not use existing car parts if you don't want to jeopardize the vehicle's location or functionality? Vehicle dismantling, truck dismantling, and 4×4 dismantlings are all services offered by Bamian Auto Parts in Auckland. Our wrecking yard in Auckland, New Zealand, has a large stock of high-quality automobile components.
Parts for a Truck
We are also specialized to provide parts for a truck, authentic truck, and trailer parts at low costs, with major truck component brands in stock and fast delivery dates to keep you on the road. From gearboxes, drive trains, and hydraulics to brakes and truck seats, we provide a bumper-to-bumper selection of excellent authentic and aftermarket parts for truck manufacturers.
When you need to get back on the road quickly, they have the appropriate truck components and the right team of specialists to assist you. You may have one of our representatives come to you, we can mail the parts straight to you, or you can pick them up at our parts for a truck warehouse.
Bamian Auto Parts specialize in wrecking cars, wrecking trucks, and other car parts.
In Auckland, we focus on car removal, truck removal, and 4*4 removal in Auckland. At our wrecking facility in Auckland, we have an enormous range of high-quality car parts.
Looking for a specific part?
Let us know and we'll find it for you!