Car Removal Services in Auckland
Car removal refers to the process of removing many sorts of cars from private and public locations that may include trash, old, scrap, damaged, and unwanted vehicles. These automobiles are taken to a well-run old parts store or a car removal company for secondary reasons.
Every vehicle has a finite lifespan; after a given amount of time, it is no longer usable and requires routine maintenance. You may even buy a new car and preserve the old one as a keepsake. You may also use a business called Cash for Cars to sell your old car for cash, regardless of whether it is working or not. Connect with expert car removal services in Auckland if you want to get rid of your broken car for money.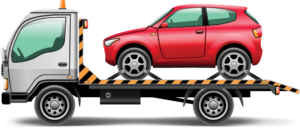 Process of Car Removal in Auckland
1. Estimates from wrecking yards
Wreckers can assist you if your automobile has reached the end of its useful life. Simply call them and confirm the value of the vehicle they can provide.
2. Make an appointment for pick-up
You may speak with wreckers and schedule a pick-up at a time that is convenient for you.
3. How to be paid?
Inquire about the legitimacy of the pricing they are giving. You may give them the automobile and be paid once you've agreed on a price.
Benefits of Using Car Removal
1. Make some useful space
Every automobile, regardless of its design or size, takes up a lot of space. However, if you have an old car in your home that is taking up precious space, you should get rid of it. It is a wise decision to get rid of it. It's because you could do a lot. You may also clear up space by contacting a local car removals agency, which would compensate you handsomely.
2. The quickest and easiest approach to replace your old automobile with cash is to sell it
When looking for a trash car removal business, you will generally come across a number of options. Most of them will be willing to pay you cash right away in exchange for your old wheels. If your wheels are worth scrap metal, however, you should hire a professional junk car removal service.
3. Help the environment
If you sell it to a reputable car recycling firm, you'll get free removal and environmentally responsible disposal. The greatest danger of having an unwanted automobile on your property is the massive pollution it produces. All trash cars have non-disposable parts, resulting in harmful contamination to the environment.
You will save time and money by using a reputable Auckland Car removal service. A person's life may get to a point where they no longer require a car or other means of transportation. Perhaps the automobile isn't operating properly, or it's so old that you'd like to replace it rather than retain it for a while. At this point, you might want to call a car removal agency to help you get rid of your car. Many respectable service providers in Auckland provide automobile removal, and they may be delighted to remove your vehicle as well. Bamian Auto Parts firms come in handy in this situation. They will come and pick up your vehicle in one call and will not charge you any money.
Get your FREE cash quote!